Shamrock Parent/Teacher Association
The Shamrock PTA is a member group consisting of parents, teachers and community members who are engaged in our school district to support both staff and students! JOIN TODAY!
The next meeting will be: December 3rd at 5:30pm
UPCOMING FUNDRAISERS: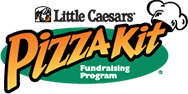 Click here to order Fundraiser#376368
HOLIDAY SHOP
The Holiday Shop is back this year and will run from December 9th – December 13th! This is a great opportunity for your child to pick a Christmas gift for family members or friends!
BINGO NIGHT
Bingo Night is December 12th @ 6pm in the Cafeteria. Come try some homemade chili (frito pie/nachos) and visit the hot chocolate bar! The Holiday Shop will be open during this time as well. Come support the Shamrock PTA!